When you hear about hidden doors and secret passages, what's the first thing that comes to your mind? You probably think about castles with bookcases or walls that fall apart to reveal an entryway into a secret passage. The secret passage, in turn, leads to several other narrow passages that lead to different floors of the castle. Apparently, most of treasures and riches of a castle's occupants are stashed in these secret passages, away from prying eyes and malicious minds. In most cases, these secret passages can also lead to escape routes where the king or someone from royalty can safely flee when enemies besiege the castle.
These days, though, people practically beg architects and interior designers to incorporate hidden doors and secret passages into their homes' design. They ask for these not because they plan to stash their millions there but because these secret passages can serve a practical purpose in their homes.
One of the main reasons why a homeowner would want to install hidden doors and secret passages in his house is to maximize space. Sometimes, even if a house plan was drawn perfectly with all bases covered, an empty space manages to turn up eventually. Rather than dump furniture here or let the space collect dust, a savvy interior designer can design a bookcase to cover that area. If the space is large enough, it may be converted into a storeroom, with the bookcase doubling as a hidden door. You don't only get to have a bookcase but you also get extra space in which to store some of your unused stuff.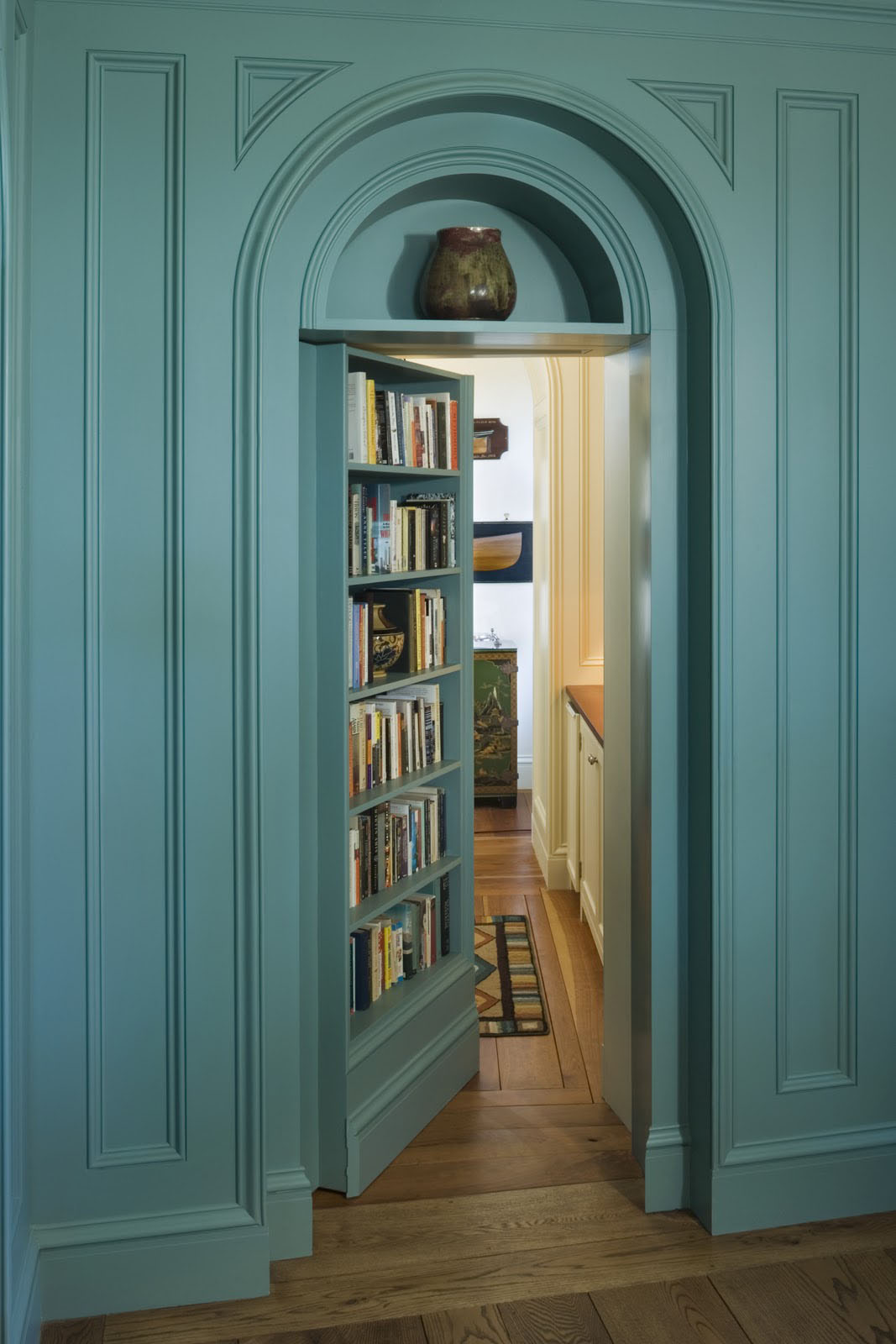 In your library, an entire wall of bookcases can double as sliding, hidden doors that lead to your game room, TV room, bathroom, or even a small bedroom where you can rest on days when you need to work long hours.
In the bedroom, you can ask your architect or designer to install a fireplace. Depending on your preference, the fireplace can be functional or non-functional. If you decide to make it a decorative fireplace only, meaning non-functional, you can have your architect fashion a secret door on the inner wall that opens up to your safe. That's a brilliant way of keeping your valuables like jewelry and other important documents safe.
If you're creative enough, you could ask your architect to create a secret passage from your bedroom to the kitchen. That's like having your very own "access road" for nights when you want to fix yourself a midnight snack. Secret passages and corridors are also useful in connecting several rooms of your house like the library, den, or even your backyard.
All it takes is creativity, imagination, and a good architect or interior designer to create hidden doors and secret passages in your home.