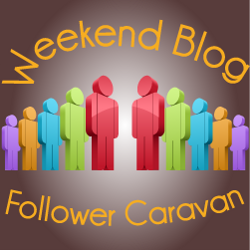 Weekend…comes by swiftly and here we are in another edition of the Weekend Blog Follower Caravan. Today's task is to +1 out blog pages….
Mommy Ruby, the host of this precious meme clearly reminded all participants to "plusone" the blog – via the sidebar and not the welcome post. 🙂 You'll find mine on the sidebar just above the GFC widget.
Please make sure you are on the HOMEPAGE before clicking. Thank you!