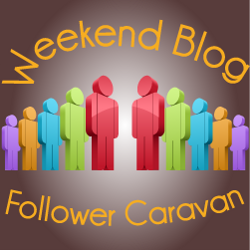 Jumping on the bandwagon, I joined the Weekend Blog Caravan last time but didn't gain much followers, I myself wasn't able to visit much, having revamped this site. I've been blogging since 2007 but this blog has been totally renovated this year…everything in here has been transferred to my personal blog, MarieKhan.com (my personal name).
This is where I post about photography, diys, blogging tips and tricks and money matters. I hope I'd be able to share what little knowledge I can.  Thanks!
Borrowing from Mommy Rubz "For this week, we will GO BACK TO THE ORIGIN OF THIS CARAVAN – FOLLOWING!! So what you need to do is make a WELCOME POST as usual wherein your new followers can comment saying that they have followed you back. Take note, ONLY ONE BLOG PER BLOGGER. REPEAT… ONE BLOG PER BLOGGER ONLY!!"
Hoping to get to know a lot of you…Should you be open for exlinking, just leave a comment and link this site, I will link you back. Thank you!